One of the more common issues with trying to connect to Signature LIVE is due to being logged into Zoom with a different email address than the one you originally registered with.
Please check that these two emails are the same.
Here is where you can find your email address that you're logged into Zoom with.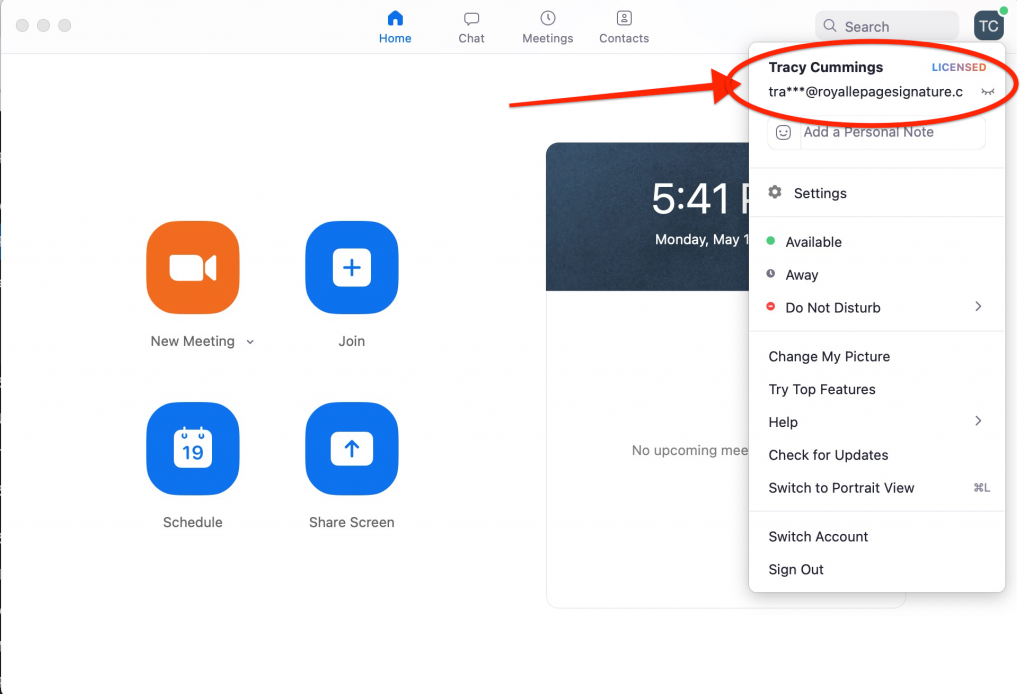 Or, if you're on a mobile device, login to Zoom and go to Settings.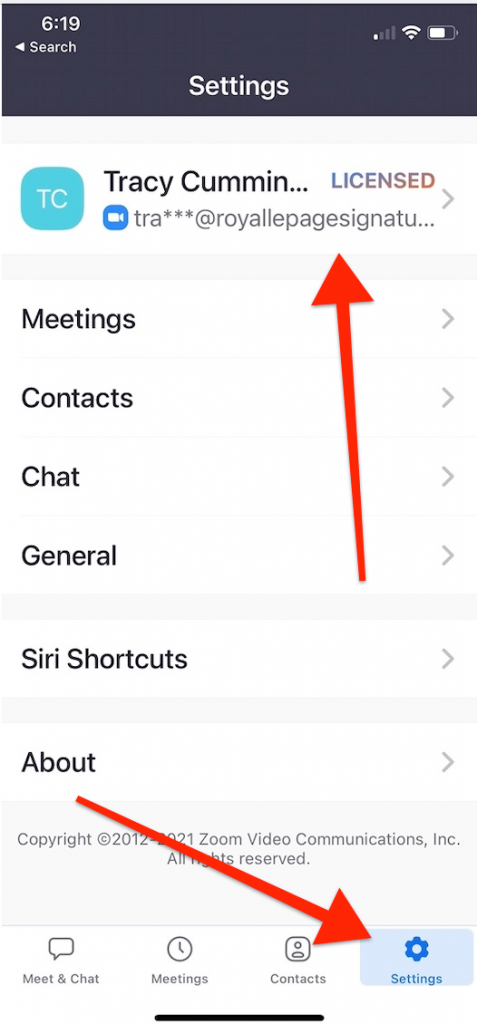 To check what email you used when you registered for the Zoom event look for an email from Signature Zoom<[email protected]> with the subject line "Reminder: …"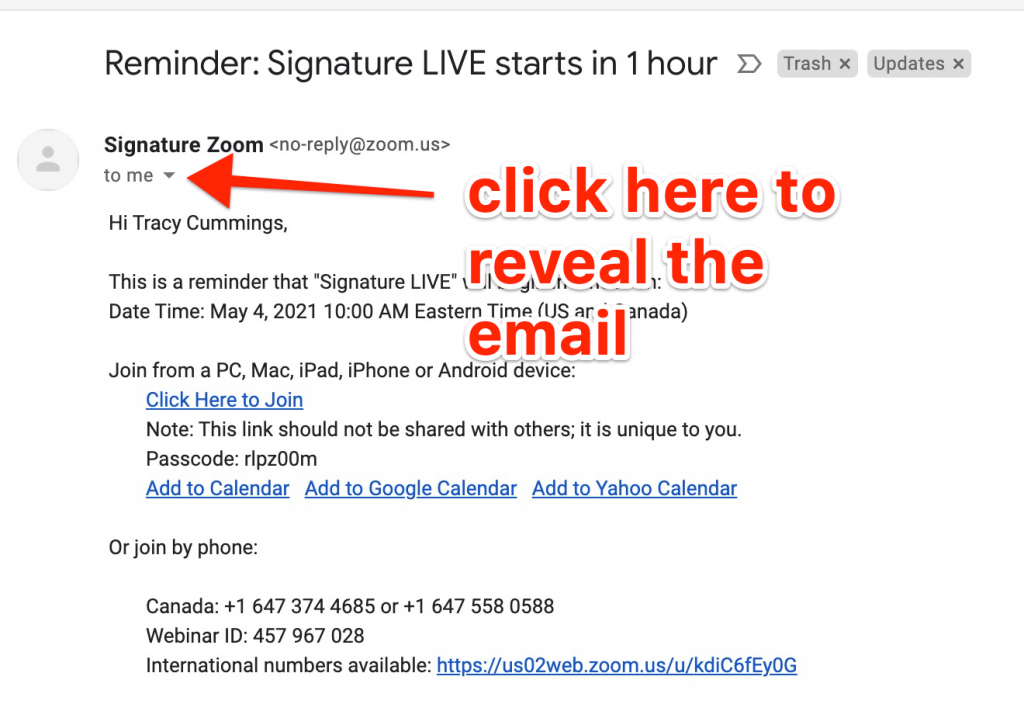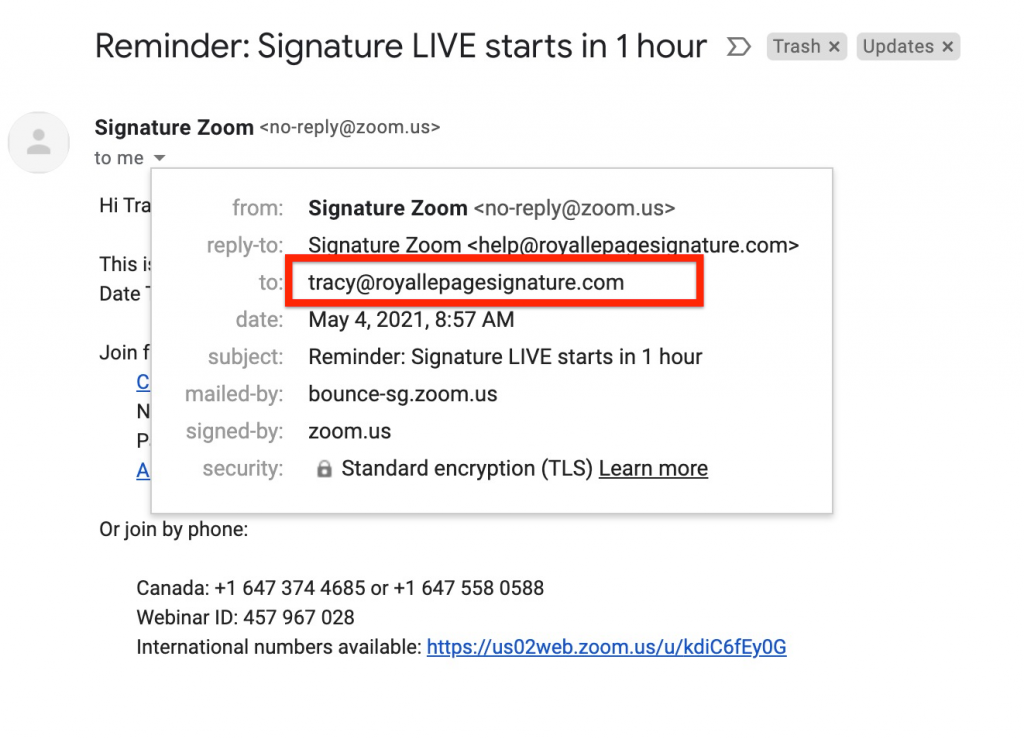 If you've determined that both emails are the same and are still having problem, try actually LOGGING OUT of Zoom and logging back in. Then try connecting to the webinar with the "Reminder…" email that was sent to you by clicking on the "Click Here to Join" link.
If all that still fails, please take note of any errors you receive and send a support ticket to Zoom Support.